Business Hub
Movies About Money You Must Watch!
If popular culture is a microcosm of the society we live in, then it makes sense that money is a recurring theme. This is especially so in cinema, where countless films have me made about characters who covet it, spend it, lose it and lament it. We've compiled a list of fantastic movies that deal with this theme in the most interesting of ways. Grab some popcorn and enjoy these interesting insights into folks and their folding stuff. Wall Street (1987) Stars: Michael Douglas, Charlie Sheen and Daryl Hannah. Famous quote: "Greed is good." Synopsis: Set in 1980s New York at the height of "yuppie" culture, an ambitious young stockbroker is taken under the wing of a ruthless, greedy older broker who shows him a shady underworld of insider trading, fast money and gorgeous women. Glengarry Glen Ross (1992) Stars: Al Pacino, Jack Lemmon, Alec Baldwin, Ed Harris and Kevin Spacey. Famous quote: "You want to know what it takes to sell real estate? It takes BRASS BALLS to sell real estate." Synopsis: The salesmen in a Chicago real-estate office are given an incentive to succeed in a sales contest. First prize is a Cadillac El Dorado, second is a set of steak knives, third... is being fired! With high stakes and even higher pressure, they're willing to do anything it takes to succeed. Casino (1995) Stars: Robert De Niro, Sharon Stone and Joe Pesci. Quote: "In the casino, the cardinal rule is to keep them playing and keep them coming back. The longer they play, the more they lose. In the end, we get it all." Synopsis: A gambling genius moves to Las Vegas to run a casino owned by the mob. He turns the place into a gold mine, but with his boyhood friend – now a drug-addicted thug – and a blonde bombshell hustler in tow, success soon turns into trouble. Jerry Maguire (1996) Stars: Tom Cruise, Renee Zellweger and Cuba Gooding, Jr. Famous quote: "Show me the money!" Synopsis: A successful sports agent has a moral epiphany and questions the practices of his employer. As a result, he's fired, loses his clients and his fiancée leaves him. Instead, he puts his new philosophy to the test with the only athlete who stays with him - a volatile football star. Boiler Room (2000) Stars: Giovanni Ribisi, Vin Diesel, Nia Long and Ben Affleck. Famous quote: "They say money can't buy happiness? Look at the f*cking smile on my face. Ear to ear, baby." Synopsis: Wanting to impress his father, a college dropout gets a job as a broker for an investment firm, finding himself on the fast track to money and success. He then learns that not everything is what it's cracked up to be when he's forced to face moral and legal dilemmas. Also worth watching: The Godfather (1972) Trading Places (1983) Brewster's Millions (1985) The Colour Of Money (1986) The Money Pit (1986) Other People's Money (1991) The Firm (1993) The Game (1997) Office Space (1999) Rogue Trader (1999) Ocean's Eleven (2001) The Pursuit of Happiness (2006) The Social Network (2010)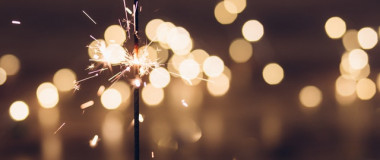 Media Release: New website launches with solutions to support Super funds
MEDIA RELEASE Moneysoft launches new website to support super fund focus December 14, 2018 Financial technology company Moneysoft has launched a new website that showcases its growing range of services to large...
Read more