Business Hub
Release Notes December 2019 / January 2020
1.
New Goals Features
Goals which had reached their scheduled end date, but were not completed can now be viewed from a new section on the Your Goals & Budget page called Expired Goals. Clicking on the magnifying lens at the end of the goal will open it, allowing you to edit the goal and set a new start and finish date, value, linked accounts, even the name. So if your client has missed a goal and it has expired, it is now possible to see these and even start them again.

Transactions that are incorrectly or inadvertently linked to a goal can now be unlinked. This can be done from both the Transactions page and the individual goal's page under contributions at the bottom.
2.
Reporting History Has Been Increased
We know that for a long term businesses, their client data can go back over quite a number of years, yet our reports only allowed for data to be retrieved for up to two years previous to the current month.
To provide more flexibility in reporting on historical client data, it is now possible to select a date range up to eight years into the past. Some reports, which previously had a 12 month display limit from the starting month (e.g. Cash flow and Expense reports), still have this in place.
3.
Client Notes Improvements
It has always been possible to create client notes in Moneysoft, but strangely you could never edit them. This oversight has now been corrected along with a few other fixes.
Clicking on View / Edit notes for a specific client will now return only that client's notes, while clicking on Create Note while on their notes page will pre-populate the client's name. It is also possible to sort the notes by each column by simply clicking on the column title.

4.
Financial Institution Updates
The following new financial institutions / feeds have also been added:
| | |
| --- | --- |
| · Accesspay (Beta) | · Mason Stevens |
| · ANZ Super Staff Superannuation Scheme | · Mason Stevens Pensions (Beta) |
| · Cash Passport Mastercard (Beta) | · Northern Inland Credit Union – Banking |
| · CreditLine | · Northern Inland Credit Union – Credit Card |
| · IOOF Superannuation (Beta) | · Northern Inland Credit Union – Loans |
| · Russell Investments Superannuation (Beta) | · Verve Super |
RaboDirect has had its web address updated so that it links correctly again.
Qantas Credit Card was displaying its name twice in the account linking field. The duplicate has been removed.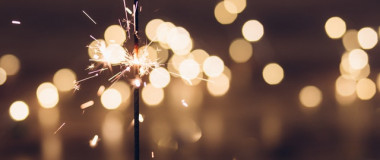 Media Release: New website launches with solutions to support Super funds
MEDIA RELEASE Moneysoft launches new website to support super fund focus December 14, 2018 Financial technology company Moneysoft has launched a new website that showcases its growing range of services to large...
Read more