Business Hub
Release Notes December 2021
1.
Investment Account
Holdings Data
A much anticipated new feature has just been added to Moneysoft… Investment account holdings data.
Holdings data is now available for both new and existing investment accounts, where it is available from the data provider.

Simply click on the down arrow at the end of Click here to view financial holding to view the holdings data.

The first two results will be displayed by default.

Where more information is available, a View all holdings link will be displayed at the bottom of the list.

Clicking on this will open a new pop-up window displaying all available holdings data for the account.
2.
Improved Dashboard and Page Loading Time
The team have been very busy of late reviewing and improving the way that data is retrieved and loaded into Moneysoft when you log in or impersonate client accounts. This has lead to a number of improvements in the background, which have substantially increased the load time for all pages, and most notably the client dashboard and transactions page.
3.
Background Financial Account Refreshing
With the initial upgrade the new data provider system all but completed, we have been able to spend some time on implementing the background refresh of financial accounts – Webhooks. This implementation means that it is no longer necessary for clients or their advisers to log in to or impersonate their accounts for the most recent financial account balances and transactions to be retrieved.
4.
Two-factor Authentication for Moneysoft
Given the increased awareness around cyber security, Two-factor authentication (via SMS) has been extended to Moneysoft web and mobile applications access as an optional feature. Two-factor authentication (via SMS) can enabled for any PFM business account upon request by emailing sales@moneysoft.com.au.
5.
Two-factor Authentication for XPlan
Previously the Moneysoft Fact Find | Xplan Integration was only available where two-factor authentication was not enabled on the practices Xplan site. Moneysoft has implemented and extended the Moneysoft structure to allow both Xplan basic authentication and OAuth (2FA) to co-exist in Moneysoft.
If you would like to setup the Moneysoft | Xplan Integration and your practice has two-factor authentication enabled on your Xplan site, please email support@moneysoft.com.au to arrange for this to be made available.
6.
Transactions Notes Improvements
We have made some minor, but useful improvements to Transactions. Firstly it is now possible to delete a transactions note from the transactions page… you will no longer have to go into the Transactions Notes module on the My Account page for this options.
Secondly we have added a mouseover feature to allow you to read the transaction note without having to open it.
7. Transactions Categorisations Issues
We have recently observed that transactions were losing their categorisation after being and in some cases their description as well. We were able to trace this back to an issue with the information we were receiving from the data provider.
We have implemented some changes on our side to manage any unexpected data changes to protect recategorised transactions and transaction descriptions. This is in place for any new transactions and we will continue to work to restore any transactions that were previously impacted.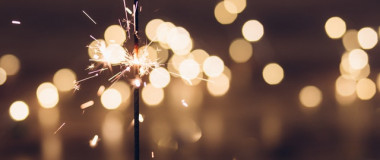 Media Release: New website launches with solutions to support Super funds
MEDIA RELEASE Moneysoft launches new website to support super fund focus December 14, 2018 Financial technology company Moneysoft has launched a new website that showcases its growing range of services to large...
Read more