Business Hub
Release Notes June to July 2019
1.
Interest Rates and Credit Limits for Loan and Credit Accounts
Linked loan and credit card accounts can now have their interest rate for the account recorded in Moneysoft. It is also now possible to enter your credit limit for these accounts. Click on the three dot options menu and select Edit Account to enter these details.
The available credit is currently a simple calculated value of the difference between the credit limit and the current account balance. In a future update we will make this field editable so you will be able to record your own available credit amount, if it is different from the calculated value.
2.
Trend Figures on the Dashboard
Trends have been updated to not include transactions categorised as transfers in the incoming and outgoing figures, to provide a more accurate representation of your cash flow.
3.
Calendar Events
Some enhancements were made to the Calendar to take into consideration different time zones in Australia. This has improved the display of recurring events in the calendar and budget.
4.
Business Accounts Can Turn Off Reports For All Clients
Partner administrators and advisers now have the function to turn off all reports for all clients via the 'My Account' page when logged in as an administrator or adviser.
5.
Account Balance Report
Financial Accounts marked as Balance Only can now be selected in the Account Balance Report.
6.
Snapshot Report Emails
The Snapshot Report emails have been improved to send to clients and / or advisers. The margins within the Snapshot report have also been realigned to better fit within the page.
7.
Reports on Mobile and Tablet Devices
Viewing reports through the web version of Moneysoft (pfm.moneysoft.com.au) on a mobile device or tablet is now easier, with the reports have been redesigned to display better in portrait and landscape views. The Generate button has also made a return so you can now change the report dates and load up the new report.
8.
Goals
The error messaging related to Reduce Debt Goals has been improved. It is also now possible to include an interest rate when creating a goal.
9.
Budget Page Net Summary
Some improvements were made to ensure the Net Summary and Income Bar refreshes and updates dynamically when budget values are changed and saved.
10.
Account Error Alerts
Some adjustments were made to the configuration to ensure the Account Error Alert emails are sent to advisers.
11.
Client Summary Report
The Client Summary Report was optimised to accelerate the page loading.
12.
Budget Page
We made some adjustments to the background refresh on the budget page to ensure any changes to the budget are visible.
13.
Financial Institution Updates
The following new financial institutions / feeds have also been added:
| | |
| --- | --- |
| · Afterpay – Credit | · Qbank – Banking, Credit Card, Loan |
| · Aussie Home Loans – Aussie Select and Aussie IQ (Beta) | · Qantas Money – Credit Card |
| · AWA Alliance Bank (Beta) | · Qantas Super |
| · Commonwealth Bank (CommBiz) – Banking, Credit Card, Loan (Loan is in Beta) | · Regional Australia Bank (Australia) Banking, Credit Card and Loans (Credit Card is in Beta) |
| · CommSec Adviser Services - Trading & Cash (Australia) (Beta Feed Only) | · Remserve – Insurance and Banking (Beta) |
| · Generation Life Bonds – Investments (Beta) | · Sharesight – Investments |
| · Legal Super | · Skye Mastercard (Australia) |
| · Mortgage Ezy – Loans | · Statesuper |
| · Origin MMS – Banking | · St George (Auto & Equipment Finance) (Australia) |
| · PayPal – Banking | · Telstra Super – Investments |
| · Paywise – Bank (Beta Feed Only) | · Yellow Brick Road – Banking |
Once Credit has been removed from Moneysoft due to the financial institution implementing Image Based secondary authentication during the log in process, which is not supported.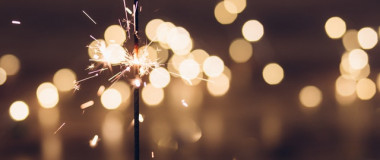 Media Release: New website launches with solutions to support Super funds
MEDIA RELEASE Moneysoft launches new website to support super fund focus December 14, 2018 Financial technology company Moneysoft has launched a new website that showcases its growing range of services to large...
Read more