Business Hub
Release Notes March to May 2019
1. Expand All Function
We have added the Expand All function to account tiles with only one account linked for a financial institution.
2. Option to Edit Financial Accounts
The account / asset type and balance sign can now be edited for linked financial accounts. This new function is useful in cases where the account balance or account type does not match the expected value. Changes to accounts using this feature will also be updated in the Net Worth report.
3. Account Error Updated
The message displayed when your bank is reporting you need to action in your internet banking site has been updated to be more clear. The message is visible when you hover your mouse over the red error dot on the account tile.
Please log into your internet banking site and verify your personal information / update your preferences. Once done, log out of your internet banking site and select Edit Credentials for this account and re-submit your internet banking log in details.
4. Navigating From a Trend to the Transaction Page
Fixed an issue when navigating from a Trend on the Dashboard to the transaction page to ensure transfers are excluded and the date is range correct.
5. Cannot Edit or Delete Tags
Tags can now be edited or deleted.
6. Verify Bulk Transactions Icon
The verify bulk transactions icon is now a darker shade of grey to make it easier to see.
7. Enhancement – Transactions Automatically Verified By Rules
Any transactions that are verified by a business account rule will now automatically show as verified.
8. Current Budget Showing Incorrect Month
Fixed an issue where the last month was showing on the first day of the current month in the budget.
9. Create a Custom Category in the Budget Page
Custom categories can now be created again from the Budget Page.
10. Renovation of Your Goals & Budget Page
We improved the display of the Net summary pop out to include the budgeted income, budgeted expenses, budgeted surplus / deficit. The budgeted Income bar (below) now shows a % when budgeted expenses are more than the budgeted income. The Actual Surplus has also been added.
11. Confirmation Pop-up When Creating a Duplicate Calendar Item
Created a new feature to advise users when they are creating a duplicate Calendar Item. Users will be prompted with the question:
'Are you sure you want to create a duplicate calendar item?' (Yes / No)
12. Net Worth Report Graph Figures
Fixed an issue where the Net Worth Report graph was showing incorrect figures prior to the property linking date.
13. Reports Not Calculating Split Transactions Correctly
Split transaction figures are now calculated against their component categories in the Budget vs Actual and Benchmarking Report.
14. Net Worth Report Missing Manual / Other Accounts
The Net Worth report is once again including manual and other accounts in the graph figures.
15. Cashflow Report Tile Showing Incorrect Figures
We fixed an issue where the Cashflow Report tile on a user's dashboard was showing incorrect figures for the previous month.
16. Partner Account – Client Notes Showing All Notes
When logged in as an adviser and viewing the Individual Clients tab, selecting the View/Edit Notes option for an individual client will now only return the notes associated with that specific client.
17. View Rules To Show Transactions
The Rules feature has been improved by adding a function to view the list of transactions categorised by a particular rule. When on the View Rules screen, click on the microscope to view the related transactions.
18. Financial Institution Updates
The following new financial institutions / feeds have also been added:
BankSA (Australia) – Banking, Credit Card, Loans, Investments and Business Banking
Coastline CU Bank (Australia) - Banking, Credit Cards and Loans
JB Were (Australia) - Investments
ClearView (Australia) - Investments
Rate Setter (Australia) - Banking, Investments and Loans
Qantas Money (Australia) - Credit Card
Christian Super (Australia) - Investments
Catholic Super - CSF (Australia) - Investments
MTAA Super (Beta Feed Only)
Click Loans (Beta Feed Only)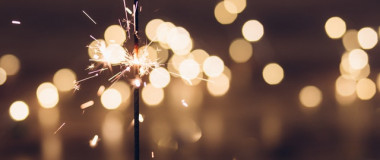 Media Release: New website launches with solutions to support Super funds
MEDIA RELEASE Moneysoft launches new website to support super fund focus December 14, 2018 Financial technology company Moneysoft has launched a new website that showcases its growing range of services to large...
Read more