Business Hub
Silly Season Savings!
Santa is servicing the sled in preparation for his annual around-the-world trip, which means Christmas is just around the corner.
So, to help ease the budgetary burden – even just a little bit – here are some suggestions on how to make and save a few extra dollars in the lead-up to the festive period:
Earn money from stuff you don't use… Sell it online (eBay, Gumtree, local buy/sell/trade groups on Facebook) or have a garage sale. Your unwanted items could be special in someone else's eyes and net you some extra cash.
Ditch a habit… If not for good, then at least for December. For example, giving up just one $3 daily coffee at work (that's five workdays over four weeks) will save you $60.
Bring lunch in from home… Rather than buying, make a little bit extra dinner the night before and then take a serve to work the next day.
Scour advertising catalogues before you shop… Searching for specials can save you plenty, especially when purchasing things like meat, produce and personal care items.
Do some overtime… Pick up extra shifts at work, get a second casual job or even participate in focus groups.
Haggle, haggle, haggle… Some retailers price-match — or even beat — competitors' deals, so compare offers and don't be afraid to ask for a discount.
Bag a bargain… Visit discount outlet shopping centres, factory seconds stores or second-hand retailers.
Get active on social media… Follow your favourite brands and retailers on social channels like Facebook to receive their newsletters and alerts on sales, plus deals and exclusive member discounts.
Click and collect… Pay online and pick up in-store to save on delivery costs as well as avoid queues.
Ban booze before the silly season… Australian Bureau of Statistics data shows Aussies consumed 2.1 standard drinks a day in 2013-14. At an assumed $5 a drink, just two weeks without an alcoholic beverage could save you up to $147.
Take public transport… With a typical 10km taxi fare costing around $25, skipping just four cab rides between now and Christmas could save you $100 right there.
Use coupons… Whether it's specialised websites or through store websites themselves, always check for the latest coupons before you buy.
Do your research… If you have a product or service in mind, shop around and compare prices, both in store and online.
Keeping a budget and staying on top of your financial goals is easier said that done at Christmas time, so make sure that you keep savings are in check and set yourself up for the new year. Remember that checking in to your Moneysoft account at regular intervals - especially at this time of the year! - will help you stay on top of your overall finances and help to you stay on track!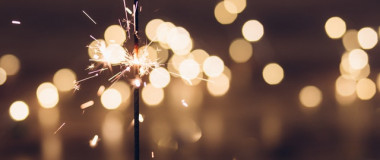 Media Release: New website launches with solutions to support Super funds
MEDIA RELEASE Moneysoft launches new website to support super fund focus December 14, 2018 Financial technology company Moneysoft has launched a new website that showcases its growing range of services to large...
Read more