Business Hub
Take control with low Interest Rates
Interest rates in Australia are lower than they've ever been. No one knows with certainty what the financial future holds, so now is as good a time as any time (if not better!) to take advantage of any cash these low rates free up for you. It might seem boring — perhaps not as exciting as a designer wardrobe, overseas holiday or flashy sports car — but taking more control over your finances and putting the extra money back on your mortgage is probably one of the smartest moves that you can make. Let's look at a few different ways you can do this... Higher repayments Set your repayments higher than the minimum required each month. Even if interest rates drop further, meaning your minimum monthly repayment does too, gear your schedule at an assumed higher home loan rate. As a result, you could then be paying off more principal (the original amount you borrowed), taking years off the life of your loan and saving thousands of dollars in interest. Plus, by budgeting for higher repayments now, you'll build a buffer to minimise the impact of future rate rises, cushioning any blow to your budget. N.B. Before you do this, just check that your current loan product allows you to make extra repayments. Some products have terms prohibiting this, sometimes even penalising you, with a fine for doing so. Weekly repayments As there are more than four weeks or two fortnights in a month, you save interest every time you make a weekly payment. By the end of the year, you'll have made extra repayments without even realising. Offset account Essentially a "money source" that sits beside your mortgage, any savings inside the offset account is included as a credit against your loan - this reduces the amount of interest you pay. Here are a few alternatives to consider when using the money you are saving on your mortgage... Pay off other debts If you have other financial commitments, such as credit card debt, accruing a higher interest than your home loan, it's important to pay it off quickly or in full at the end of the interest-free period. Savings account Direct spare money into a high-interest savings account and watch it grow. Hedge your bets If you can't bear to place all of the extra cash into the one basket, consider putting one third into your mortgage, one third into savings and the remaining third into spending. Understandably, mortgage holders in Australia have welcomed interest rate cuts over the past few years. However, it's important not to become too used to this situation - rates aren't going to stay this low forever. Higher, more frequent repayments, as well as tools such as offset accounts, can help to build equity as well as build a buffer for possible interest rate rises in the future. Disclaimer: The content within is general or publicly available information only. Speak with your accountant or financial adviser for advice to make sure that your financial goals, overall plan and budget allow for any changed activity that impacts your cashflow, overall wealth and that your actions are suited to your specific circumstances.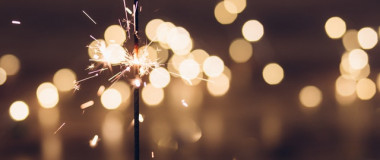 Media Release: New website launches with solutions to support Super funds
MEDIA RELEASE Moneysoft launches new website to support super fund focus December 14, 2018 Financial technology company Moneysoft has launched a new website that showcases its growing range of services to large...
Read more