Business Hub
The $30,000 Question...
As an interesting sociological experiment, we whipped around a typical corporate office in the Inner West of Sydney and asked some of the employees the following question: "If you inherited $30,000 cash right this minute, how would you use it?" We chose that amount because you can do quite a lot with it. The answers were as interesting as they were varied. "A million and one things come to mind as to how I can "spend" $30,000. From spoiling my loved ones, going on holidays, re-decorating my home, new shoes and clothes, new car, investing in a small business – the list goes on! Then reality and maternal instincts kick in to determine where the money is best distributed:
Pay debts in full, but if total debts are higher than the inheritance amount, 70% of inheritance is paid towards outstanding debt.
Take 30% of remaining cash and place in a high-interest savings account and/or shares/investment account.
If there's no debt, then take 50% of the inheritance and place in a high-interest savings account and/or shares/investment account.
After above priorities have been met, take 30% of the remaining amount and place in the children's trust fund.
According to my calculations, after the above priorities have been met, I'm still left with ample cash to "spend". Plus, with debts paid I'll have more "play money" in the long run. At the very least, I'll still get to go on a holiday with my loved ones and score myself a nice pair of new heels." 
Melissa
"I would put the $30,000 into my savings for a future investment." 
Vanessa
"I would book a holiday to New Zealand with my family, because we all need a vacation and I'm dying to visit Hobbit-land. I would also buy a decent car because I need one. If there's anything left THEN I'd go on a shopping spree to make me and my wardrobe happy. " 
Katrina
"I would first buy my wife some jewellery for $5,000 to keep her happy. Then I would buy some sporting memorabilia – a 1994 Canberra Raiders signed jersey for $1,000 and a Manchester United signed jersey or ball for $1,500. Then I'd spend $1,500 on a really nice La-Z-Boy recliner, $10,000 to go on a holiday to England and watch some English Premier League matches and $3,000 on house renovations. The rest of the money ($8,000) would go onto the home loan. How's that for spending!" 
Gabriel
"The first thing I would do is put $20,000 in the bank. With the remaining $10,000 I would put it towards a holiday. I haven't been overseas before, so it would be a great opportunity to do so!" 
Amie
"I would put (the $30,000) towards an investment for my little minions... aka, the kids." 
Georgette
"I would invest in car-park spots at the airport. You can pick up a double car-park spot for $34,000. The return on the investment is 6%. This would mean I would need to borrow $4,000 from the bank at 4.75% interest. The interest for the year would be $190.00. My return on the investment would be $2,040.00. I would pay it off in two years. They also have a 3% growth for the first three years on the return so by the time I own it I would be earning $2,220.00 per year. I would then buy shoes for my partner with the return on investment (you probably don't need to write that part)." 
Ted
"I would save $20,000 of the money in an account where it would make a decent amount of interest left untouched and use it towards buying property one day. I would donate $5,000 of the money to animal-related charities. I would give the other $5,000 to family members who have helped me financially in times when I needed it." 
Evangeline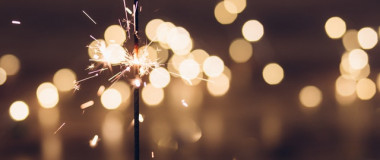 Media Release: New website launches with solutions to support Super funds
MEDIA RELEASE Moneysoft launches new website to support super fund focus December 14, 2018 Financial technology company Moneysoft has launched a new website that showcases its growing range of services to large...
Read more