Business Hub
The Gift of Giving
I want to take a minute out from all this budget stuff over the Christmas holidays, how to save money on decorations, gifts and hosting a party. Not just this time of year but everyday of the year I believe that the fortunate, however fortunate we may be we need to take some time out and give back to the needy, to the community and to the people who are struggling. For those of you reading and want to put some money into truly great causes here is a list below that you are able to donate to, to change something in someone's life.
1. Helping the Homeless
It is not a secret that there are 1000's of homeless people camping on streets. By donating money, clothes and other items or your time would truly be beneficial for people without their homes or loved ones to get them through this struggle.
ClothesLine Incorporated
does just that, their mission  " is to support homeless and needy Australians, by providing them with new, or good quality used clothing and other essential items such as blankets and toiletries. Our aim is to make a noticeable difference to their lives, by improving their comfort, self image and employment prospects."
2. Sydney Children's Hospital
Donating to this worthy cause is far more rewarding than any Christmas gift you will purchase for your friends, family or even children. By supporting this cause the
Sydney Children's Hospital
is able to purchase the latest medical equipment, renovate and refurbish wards to make a difference to a kid's recovery. Fund the Fellowship Program is training brilliant young doctors by senior doctors to become the specialists of the future. Last year the community funded 16 fellows! Make a difference today and donate
3.The Smith Family
This organisation supports disadvantaged young Australians to create better futures for themselves, through supporting their education. For every $1 donated 86c goes directly to their community programs. To donate go to
The Smith Family
website.
4. St Vincent de Paul Society
This organisation supports families in need of housing, homelessness, income support, mental health and the list goes on. Donate to
St Vincent de Paul Society
to make a difference today. Vinnie's also has a Christmas Appeal assisting people who turn to them at Christmas for financial assistance, clothing, utilities, food hampers and gifts for children.
5. Give Now
GiveNow.com.au
is Australia's most user-friendly giving portal - "a place where you can put your dollars to work to start building the kind of world you want to live in." No money? that's ok on this site you can find out how to give time, blood, clothes, blankets, computers, mobile phones, bikes and really anything to the less fortunate in your state. The list is endless - you may have a cause close to your heart, or friends or family that are struggling, take a second before you go rushing to the shops and buy all these gifts for people that already truly have everything. Let Christmas be the time of giving to not only the people we know, but even to the people we have never met before and will probably never meet in our lives. Let's make a difference.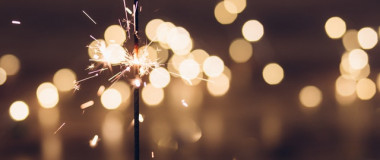 Media Release: New website launches with solutions to support Super funds
MEDIA RELEASE Moneysoft launches new website to support super fund focus December 14, 2018 Financial technology company Moneysoft has launched a new website that showcases its growing range of services to large...
Read more