Business Hub
Why the demise of cash heralds new dangers
Money makes the world go round
Australians are leaving cash behind for the convenience of electronic payments. It may not be all good news according to Moneysoft's Jon Shaw.
Money makes the world go round but cold hard cash is no longer doing the heavy lifting. Cash accounted for more than two-thirds of the number of consumer payments made in 2007. Just seven years later, less than half of consumer payments were made in cash. Online shopping, contactless cards and other digital forms of payment offer convenience but this comes at a cost. Digital forms of payment fundamentally change our relationship with money in a number of ways that have significant implications for our current and future financial wellbeing. Credit cards, first launched in Australia with the now defunct Bankcard in the mid-70s, radically changed spending habits. It's now well accepted that credit cards encourage over-spending. Australians currently hold more than $32 billion in credit card debt – an average of more than $4270 per cardholder according to the
corporate regulator
. A 2001
US study
where participants bid for tickets to a sold out Boston Celtics game found those using credit cards offered nearly twice as much than those using cash. But this increased 'willingness to pay' was not being driven solely by having easier access to cash when people needed it most (extra liquidity). The authors didn't hypothesize about alternative reasons but, several years later, this same tendency is being increasingly revealed in other forms of electronic payments.
Easier to spend
Cash has a powerful psychological impact on people compared to digital forms of money. Contactless cards provide instant gratification compared to the psychological pain point of handing over cash, according to London Business School associate professor
Niro Sivanathan
. Credit already decouples the pleasure of consumption from the pain of paying while contactless payment reduces that friction again. Similarly, a survey by price comparison website
GoCompare
found that 15 per cent of respondents were concerned that digital payment systems encouraged them to spend more than they should, while 7 per cent said they didn't connect digital spending with 'real money'. This tendency is also revealed in the way Australians are flocking to Afterpay, which is integrated into merchant web sites allowing customers to buy now and pay later across four fortnightly payments. Customers pay no fees or interest and receive their goods immediately, while the business receives its payment immediately from Afterpay minus its commission. More than 2600 merchants now use the service and retailers such as Veronika Maine, General Pants Co, Tony Bianco, Cotton On, and Cue have reported the average order of customers using Afterpay is 18-24 per cent higher. This is a significantly higher expenditure of their own money and suggests customers are not making a rational assessment of the cash worth of delayed payment (such as potential interest savings or extra liquidity). The trend to digital payments is unlikely to slow as the online retail sector is growing at a double-digit pace, led by young millennials. The NAB Online Retail Sales
Index
estimates that Australian consumers spent around $21.83 billion over the 12 months to January 2017.
Innovation raised questions and answers
Technology creates new opportunities but often brings unforeseen challenges. Microwave ovens, for example, offered convenience but few predicted they would ultimately turn home cooking into a choice rather than a necessity. The growing popularity of television almost resulted in the demise of cinema in the US in the 1960s just as the rise of online entertainment today threatens TV. The move to digital payment systems is more pernicious. It has enriched our lives with greater convenience but may be encouraging greater aggregate spending. It is of particular concern given Australia's
household debt-to-disposable-income ratio
now stands near a record 190 per cent, according to the RBA. But, just as technology has led us to this dilemma, it can also lead us to a solution. Digital payments vary widely in form but the technology now exists to not only track but to bring together this information and analyse it. This is just the first step. The challenge is to create a deeper connection with consumers that has a similar emotional weight as cash. Financial advice and coaching is crucial but advisers can't do it alone. Technology is the pathway to create a scalable way to change behaviour as well as a stronger connection between advisers and their clients. These platforms and solutions will also expand advisers' traditional service propositions by helping clients reach their goals. The rise of big data and powerful analytics means the forms these services ultimately take will be limited only by our imaginations.
This article was originally published in the Professional Planner on Thursday 18th May, 2017.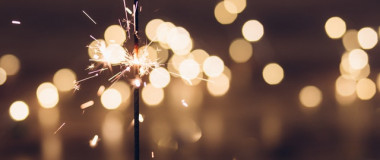 Media Release: New website launches with solutions to support Super funds
MEDIA RELEASE Moneysoft launches new website to support super fund focus December 14, 2018 Financial technology company Moneysoft has launched a new website that showcases its growing range of services to large...
Read more