Business Hub
Worthy Savers - Easter Guide
OMG its Easter already and just 10 weeks off the mid-year half waypoint! Despite the school holidays, Easter is a religious festivity - which over the years has added many customs such as the Easter Bunny (according to Wikipedia the Easter Rabbit is a fantasy character * Insert
sound of heart softly breaking *)
, egg-hunts and is also recognised as a major public holidays for everyone. Easter has, over the years become a very expensive religious holiday - much to the likes of Christmas and Santa Claus bringing presents to the little ones. These days celebrating Easter is no different and can become a costly period, an event that definably needs to be calculated within your budget. But whether its custom or new age here are some tips to help you save this Easter:
1. Decorating/Dyeing Easter eggs
For years I was buying ready made coloured dye but to be honest, it's just as simple and obviously more cost effective to make your own. Check out this
step-by-step guide
and ultimately make the colours you have always dreamed of. Want new and creative ideas to decorate your eggs, keeping the budget in mind? Head over to Martha Stewarts
Decorating Easter Eggs Tutorials
2. Easter Gifts and Presents
When I was a little girl each Easter my godmother would buy me winter pyjamas or a funky little jumper and tracksuit matching set…and boy did I think I was the coolest kid in the block. For some reason, I was always excited to receive the present because it was the first of my winter season apparel and I do love my winters. Now that I'm older I too have continued with that tradition and this helps me to a) not stress and run around like a mad Easter chook b) set my budget from early on and c) make it fair for all my little spring chickens especially the ones that have another 2 siblings in the family. Find out what works for you, it may be slippers, books, or holiday activity packs (which the parents will be thanking you for). Whatever it is, top it up with Easter Eggs and there you have a gift.
3. Hosting the Easter Celebrations
Overall hosting a party whether it's for Easter, or Christmas – it's pretty much the same approach. To refresh your memory visit our
Top 5 Tips on Hosting a Christmas Party
 and the only difference being the type of decorations.  See below for some amazing tips to transform your average Easter Lunch to the Easter Lunch that even the Easter bunny would envy!
4. Decorations
I always wonder what we all did before Pinterest! Searching for Easter table decorations brings up thousands upon thousands of images and tutorials. Searching Easter Home decorations brings up even more images and tutorials. Start pinning and start creating for beautiful elaborate decorations to really make your home feel like Easter this year.
Images Reference: weheartit.com, Pinterest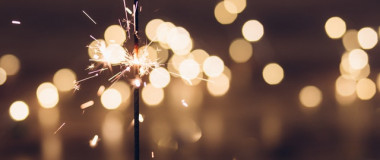 Media Release: New website launches with solutions to support Super funds
MEDIA RELEASE Moneysoft launches new website to support super fund focus December 14, 2018 Financial technology company Moneysoft has launched a new website that showcases its growing range of services to large...
Read more