Business Hub
Worthy Wednesday Savers #10
Long weekend is just around the corner and I have a feeling my budget will be blown and it'll only be the 1
st
week of October. Then for the next 3 weeks I'll be stressing thinking did I really need to have brunch with friends, dinner with family, drinks with colleagues….and so on and so on! This week I'm determined to have some fun and not stay in 4 walls and drive myself crazy thinking about the money I need to save. Fun does not equal expensive, fun equals creative!
Free Events
I have a large family and sometimes catering for everyone is very difficult. What some families are ok to pay for may not be for others. On long weekends both sides of the family get together, make goodies and we all head down to centennial Park for a day of adventure. Kids go riding, feeding the ducks, play cricket or football. It's a day to get everyone together and have fun. And usually it doesn't cost all that much. For other free events in your town, search "free events" and your suburb and you will be very surprised at how many events come up. Perfect example, this weekend at King St Wharf they are celebrating Good Food Month with free films, a pop-up art gallery and stacks of dining offers. Read more:
http://www.au.timeout.com/sydney/aroundtown/events/36681/food-art-and-films-by-the-wharf
Timeout is fantastic in finding out what's happening in your neighbourhoods.
http://www.au.timeout.com/
Save money with a friend
It's hard to try and save money when you are surrounded by people who are keen to spend it. Try and find a friend who also wants to save money. Make it your mission to have a bit of fun and maybe a competition this weekend, that is the person who spends the least but does the most is the winner and the loser needs to shout breakfast or dinner or maybe a few drinks after next pay check.
Movie Treats
Take your own candy, chips or maybe popcorn to the cinemas and you'll save a lot on the price of their treats. And who doesn't like a movie or a movie marathon on long weekends.
http://www01.eventcinemas.com.au/movie-marathons
NRL Grand Final
Why go to the pub and have a few drinks to watch the game, when you can have beers at home in the comfort of your own couch, everyone brings food, cook it on the BBQ and there you have footy finals on a budget and with all your mates!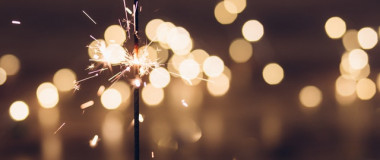 Media Release: New website launches with solutions to support Super funds
MEDIA RELEASE Moneysoft launches new website to support super fund focus December 14, 2018 Financial technology company Moneysoft has launched a new website that showcases its growing range of services to large...
Read more