Business Hub
Worthy Wednesday Savers #11
To my surprise, I received my first Christmas party invitation only a few days ago. In just seconds, thoughts started flooding my mind….Wow, that's early! Oh these next 2 months are really going to be a festive season. What am I going to wear? How many different outfits do I need? Shoes? Accessories? Bags? Need money to shop! Need money to get through these months. Money. Money. Money!! Below are a few ideas on how to look glamorous this festive season without making that much of a dent in your wallet.
Follow your favourite stores on Social Media
Follow your favourite stores on Facebook or twitter for access to Twitter-specific specials, facebook deals, hot sale alerts and contests that aren't advertised anywhere else! My Beautician is awesome for this type of advertising, 25% off your next hair treatment, share post and win 5 spray tans etc. Great way to get the word out and save some money!
Compare, Compare, Compare.
Who has time these days to hop from shop to shop in order to find a cheaper product? Realistically no one does! Use online searching sites like
http://www.getprice.com.au/
to compare the prices of the product your after from all different retailers. You never know you may be able to save a few dollars.
Sales Online
Lucky for this generation everything is at our fingertips. You no longer need to wait for the boxing day sales to get something super cheap. Most sites have a tab 'Sale' and you can find just about anything and everything. Favourites of ours include:
http://www.shopstyle.com.au/
http://www.asos.com/
http://www.theiconic.com.au/
http://www.boohoo.com/aus/page/home/
http://www.dissh.com.au/
Take advantage of Free Shipping
The only downside to shopping online is the extra cost of shipping and handling. There are however sites that do offer free shipping*, asos.com is one of them, if you are willing to wait for the standard shipping time frame which is usually a 7 day turnaround.
*Australia and New Zealand: Standard Shipping: Within 7 days, FREE. Express Shipping: Within 3-5 working days, $10 - $40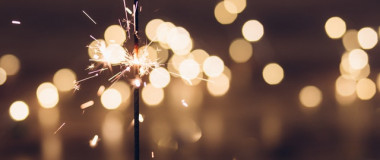 Media Release: New website launches with solutions to support Super funds
MEDIA RELEASE Moneysoft launches new website to support super fund focus December 14, 2018 Financial technology company Moneysoft has launched a new website that showcases its growing range of services to large...
Read more