Business Hub
Worthy Wednesday Savers #3
This week I will start with a little quirky quote that is common sense. Truth be told someone once told me "Common sense ain't that "
"The quickest way to double your money is to fold it in half and put it back in your pocket." (Unknown)
1. Run Appliances at night
It's not a secret that energy companies have peak and off peak times. Why not utilise this information and actually run appliances such as the dishwasher, washing machine or dryer at night to avoid peak energy rates. Get onto your providers website or check out your most recent bill.
2. Get fit for free
There are so many options for exercise that don't require a monthly gym membership. I understand this has probably been drummed in everyone's ear a million times, but why not run or walk around your neighbourhood. Better yet spice it up a bit and if you have the time go for a bike ride down the bay, or from the city to the surf. Only have 30 minutes a day? Get onto YouTube and find an exercise segment right for you. Get some friends together and make it a social thing.
3. Eat Breakfast
Crazy as this may sound to people (people who actually eat breakfast!) a healthy, protein rich breakfast keeps you going throughout the day so you aren't tempted to make expensive and mostly unhealthy decisions throughout the day. Remember our
Worthy Wednesday Savers #1
: Don't go grocery shopping on an empty stomach!
4. Creative Gift Wrapping
Being a mum, it seems I have at least 3 birthday parties on the weekend. Not only are there gifts but I have to buy either boxes, wrapping paper or bags to put these little gifts in. Lets just go with bags for the moment if I have to buy 3 bags a week at an average of $2 (@ your local $2 shop) That's $6 a week….nothing right.? But what if in a month I was spending $24, and in a year it would total $312! That's kids birthdays, what about siblings, parents, friends birthdays? Let's not even mention Christmas. So my little tip of the day go to a second hand shop buy a few comics for 50 cents and start wrapping!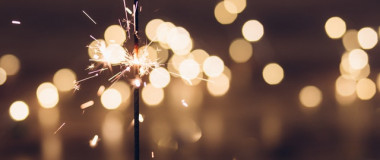 Media Release: New website launches with solutions to support Super funds
MEDIA RELEASE Moneysoft launches new website to support super fund focus December 14, 2018 Financial technology company Moneysoft has launched a new website that showcases its growing range of services to large...
Read more