Business Hub
Worthy Wednesday Savers #4
This weekend that just passed we had a mini makeover at our house. By mini I mean demolish all the old cupboards in the laundry, swap the study to our little boy's "big" room, then repeat and convert the bedroom to a study. Easy…*cough cough* Once it was all done and we shifted existing furniture to the appropriate rooms we realised our walls were in all honesty very boring. Re-decorating however was not in our financial priority list for this month (it was a spur of the moment) so needless to say I hadn't saved any money to bring the walls to life. So I started surfing the web and there were some easy and frugal ways to splash life into your home without damaging the monthly budget. Here a few ideas to get the creative juices in you flowing:
1. Wallpapered Door Panels
If you have doors with panels in them, why not change the mood and mimic the look of expensive tapestry on door panels with a much more budget friendly material – wallpaper
2. Patterned Board
Cover a plain magnetic or cork board with your favourite textured paper or even designer wrapping paper you love and it becomes an organiser and a work of art.
3. Inexpensive Art
Take a photo of something you love, search
Pinterest
or
Tumblr
for some amazing photos, drawings or posters that really catch your eye. You can enlarge with some hassle-free online printing sites and bam once delivered hang it and be extremely proud of yourself each time you walk by.
4. Laundry Antics
Cleaning out my laundry I found baking soda and thought I truly have lost my mind! Why is it here and not in the pantry? I then remembered a friend had once shared with me a secret about using half the detergent and saving money. Add a tablespoon of baking soda to the load and use half the detergent. Baking soda is a soap booster so mixing it in with your ordinary detergent works a treat.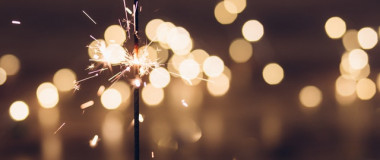 Media Release: New website launches with solutions to support Super funds
MEDIA RELEASE Moneysoft launches new website to support super fund focus December 14, 2018 Financial technology company Moneysoft has launched a new website that showcases its growing range of services to large...
Read more