Business Hub
RELEASE NOTES: Moneysoft PFM May – June 2023
The following release notes relate to:
Application Version: 3.0.20.20230703
SDK Version: 3.0.20 20230703
Account Linking System Upgrade
We have now upgraded all business accounts, clients, and personal users to the latest Account Linking technology. This is the final step of upgrades before rolling out Open Banking data feed access to all users. For any of you who are still not familiar with Open Banking and the benefits it will bring to you and your clients, please read our white paper on the subject, here.
When adding accounts that are linked to a bank, the system will very quickly discover all accounts at the institution site, and then display the institution as "Currently Updating" in the Linked Accounts list until all transaction data has been retrieved, or after 24 hours has passed, whichever is sooner.
Some further improvements were made to the way in which Manual Data Account (and Other Accounts) balance history can be entered and managed, and a couple of bug fixes implemented to improve the experience around general management of accounts (in particular, Closing and Deleting accounts).
Email System Upgrade
Some customers and clients reported issues with Invitations, Alerts and Reports not being sent or received via email. Checks on our system revealed some of the reasons why – one of which is because (unknown to us) other companies using the same emailing system have been engaging in spamming activities. This meant our emailing system was sometimes being blocked. We have now upgraded the system and you should see Alert and Report emails coming through much more reliably from here on.
Reports Enhancements
We've been doing a lot of work on the Reports lately and there's a number of updates that have been released over the past couple of months:
Institution Exposure Report and Client Summary Report
We have had a number of requests from customers to provide a more efficient way of identifying which accounts are in error and which clients are affected. To achieve this we have made some huge improvements to the Institution Exposure Report and the Client Summary Report, both of which can be found in the Adviser Portal, under the "ACROSS ADVISERS" tab (for Admins) or under the "ACROSS CLIENTS" tab for Adviser users.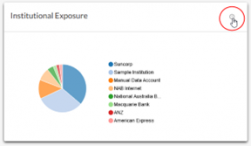 The Institution Exposure Report helps you easily identify which banks and institution data feeds are likely to be in error or not working well, and the Client Summary Report helps you easily identify which clients are affected by the any data feed issues, along with several other KPIs related to management of your client base.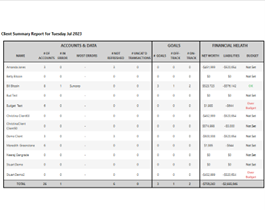 Account Balance Report
Not only have we improved the speed of this report, we have also added the option to run the report including Properties and Other Accounts as well. This means you can now check the full balance history of absolutely any account, via the Account Balance Report. There were also a few minor bugs fixed that will improve the general historical accuracy of the report and data.
Budget Snapshot Report
The Budget Snapshot Report has been updated in several way, firstly by extending the number of categories that can be included in the Snapshot to six (6). The report has also been visually enhanced, along with some speed improvements and persistent memory of the last set of categories that were selected for each client on the previous report run.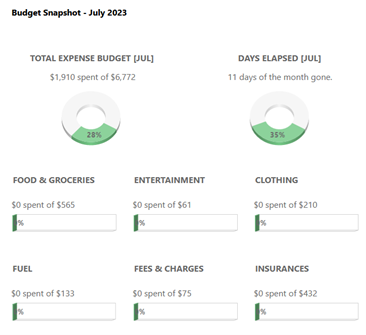 Transactions Page Enhancements
Some usability improvements have been added to the Transactions page, in addition to recent improvements made to the functions available on the Transactions page view, we have now also enhanced a few other aspects:
Filter: The Filter function now shows all conditions of the Filter as discreet items, which allows the user to remove Filter conditions one-by-one, and re-add different conditions on the fly. An example is shown below:


Export: The Transactions export function will now include the institution information as part of the exported data.
Re-categorisation: The re-categorisation window is now anchored to the centre of the Transactions page, which ensures it is always visible on any device.
Other Fixes and Enhancements
A list of other fixes and enhancements that have also been included in the latest software release are included below – if you would like more detail on any of these, please get in touch with Moneysoft Support or your Account Manager:
Enhancement: Rules view now includes a "Date Created" and "Date Modified" column to provide more information about when each rule was put into effect
Enhancement: Some improvements has been made to Goals so that any contributions that are made by linking Transactions now retains the transaction description and debit or credit status of the contribution
Performance: Dashboard load, rules processing, account data processing
Bug: In some cases, clients and advisers were not receiving email alerts. We have updated the trigger conditions for some alerts and combined with the system upgrade mentioned earlier, this problem is now resolved
Bug: It is now possible to Close and / or Delete linked financial accounts in Moneysoft, even if the corresponding account record does not exist at the wholesale data provider's site.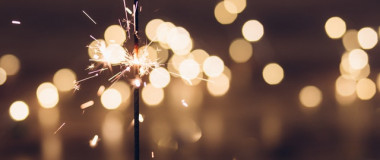 Media Release: New website launches with solutions to support Super funds
MEDIA RELEASE Moneysoft launches new website to support super fund focus December 14, 2018 Financial technology company Moneysoft has launched a new website that showcases its growing range of services to large...
Read more